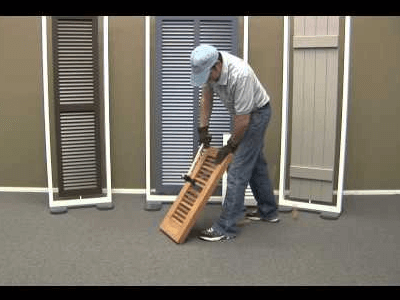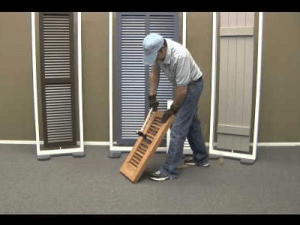 Mike Harris started Sea Shutters in 1996 when he realized that the existing shutters being sold cracked, pealed, and would not stand up to flying debris from gale-force winds. After experimenting with various materials, Harris found that protruded fiberglass was stronger than other materials; that it didn't warp; and the paint coating lasted better than other products. Homes located near the beach get soaked by heavy rain, sea water, and high winds. The traditional shutters required a lot of yearly maintenance. Harris found that by working with architects they would recommend Sea Shutters to their clients building new homes and condos. The close working relationship with the building designers and general contractors has proven to be a successful marketing strategy.
Sea Shutters is a family run operation with all manufacturing in Marianna, Florida, a small community just West of Tallahassee. The production uses modern CNC (Computer Numerically Controlled) equipment to cut the lovers to the correct length while another CNC machine cuts the notches for the lovers in the side panels. After all pieces are cut the sections are fastened together in a large clamp. The completed shutters are painted with a high quality paint and backed dry. The completed shutters are shipped to the customer by truck.
Derek Preston (a son-in-law) is the production manager and also handles much of the estimating, scheduling and marketing. Derek contacted the Panama City SBDC office seeking assistance with cash flow and marketing. Len Eichler, a SBDC business growth consultant worked with Derek and Mike on marketing ideas and some ways to streamline some of their production operations.
Derek explained, "having someone with extensive experience to review our marketing plans was valuable. We knew that there were some things we needed to improve on and Len gave us excellent tips to ramp up our efforts. It was especially helpful to have someone guide us on developing a new mobile ready website – I think this will really expand our customer base", Derek continued, "Len has manufacturing experience, so he dug into our production process and highlighted areas that we could modify. This analysis has allowed us to get finished product out the door faster. I would recommend the SBDC to any business. Having someone from the outside review your procedures is always beneficial."