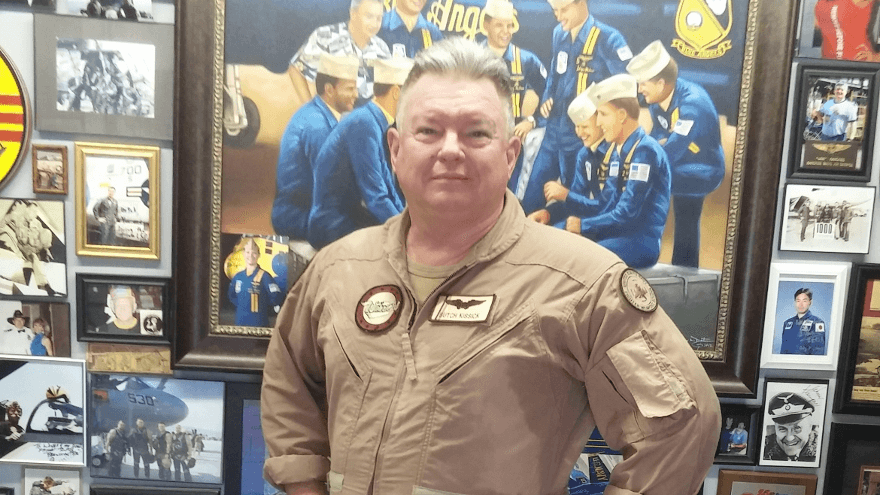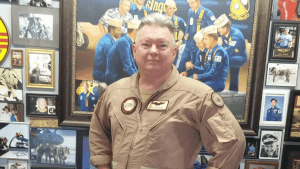 Mikal "Butch" Kissick served his country in the U.S. Navy for 28 years. He was a naval flight officer who flew the F-14 Tomcat. In Pensacola, he went through flight school then later retired here. At the time of his retirement, Butch's neighbor, also a Navy pilot, had an existing brick and mortar business that sold custom flight gear to students going through flight training. Butch was hired on to manage the store. He quickly learned the ins and outs of retail then bought the business four years later now known as Wings Pensacola Inc.
Butch knew he was in a "nano niche market," that the custom gear he sells would only work in the northwest Florida region thanks to the "concentrated military training" in the area. He thrives in this environment because of his personal connection to it. Butch says, "The store provides a social context in my life. It's very unique and fun working for myself. Most importantly, it allows me to continue contributing to the preparedness of our nation's military." His gear helps equip the warfighters in their expeditions. Butch observes that he feels he is "still contributing to the organization that helped shape my life."
Wings Pensacola has sought the services of Florida SBDC at UWF for many years, from the start of the business plan to later seeking help on government contracting. Butch comments, "When I decided to buy my business, I worked with the Florida SBDC at UWF to write my business plan. I attended workshops on various subjects that were helpful to me. In addition, since the previous owner and I had differences on the valuation, we sought their expert advice on how to determine the value. That was instrumental and saved me thousands of dollars that an outside appraiser would have charged."
Butch said he benefitted from the software he learned through the FSBDC as well, citing Profit Mastery as "changing his approach to do business" and described how it allowed him to "view my business like my banker does, which was an eye opener." Wings Pensacola worked with Government Contracting Specialist Laura Subel for guidance on the levels of contracting in federal government in addition to completing a bulk buy of his products from a military organization. With Laura's help, Butch was able to alleviate some of his worries over competitors and copycats for his special gear. He explains, "Laura helped me immeasurably to understand the different rules in purchasing and the thresholds of buying related to the specific government agency I'm working with too." Laura even made a site visit to Wings Pensacola to help Butch step by step with the invoicing software used to create invoices for military related contracts.
After ten years, Wings Pensacola is still growing and evolving just like the owner. Butch reveals, "I am still learning how to conduct business smarter and more efficiently. I would strongly recommend the FSBDC at UWF to anyone who is currently in business or looking to start a business. They won't do the work for you but they give you the tools to be successful." They have certainly played a part in Wings Pensacola soaring high to help our country's pilots.